On Wednesday morning, Florida Representative Webster Barnaby introduced a measure dubbed the "Florida Heartbeat Act" that would legalize abortion in the state of Florida.
The law requires a physician to perform a test for the existence of a detectable fetal heartbeat and to notify a woman seeking an abortion if such a pulse is detected.
For example, a fetal heartbeat has been discovered, and a physician has failed to perform or induce an abortion as a result of the failure to conduct a test to identify fetal heartbeat, the law forbids the practice.
Rape, incest, domestic abuse, human trafficking, and a medical condition that is life-threatening to the mother are among the exclusions to the bill's provisions.
Those seeking an abortion under these exceptions, on the other hand, must obtain legal paperwork, such as a restraining order, a medical record, or a court order, to do so.
The act states, "a fetal heartbeat is a key medical predictor that an unborn child will reach live birth, and cardiac activity begins at a biologically identifiable moment in time, normally when the fetal heart is formed in the gestational sac ... the State of Florida has a compelling interest from the outset of a woman's pregnancy in protecting the health of the woman and the life of the unborn child, and in order to make an informed choice about whether to continue her pregnancy, the pregnant woman has a compelling interest in knowing the likelihood of her unborn child surviving to full-term birth based upon the presence of cardiac activity."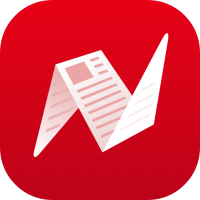 This is original content from NewsBreak's Creator Program. Join today to publish and share your content.