American Clinton Young has been released from Texas death row after nearly 20 years. The entire criminal procedure must be restarted, it was announced yesterday. Young was convicted of double murder at the age of 19, but has always denied it.
In November 2001, two people were murdered in Texas. Four men between the ages of 18 and 22 were arrested, including Clinton Young, who had initially fled.
Young had just been released from juvenile detention and was not allowed to enter the crime scene area. He was also under the influence, which is illegal in Texas. 
So he had something up his sleeve, but had he committed the murders? No way, was Young's story. However, he did not tell the police at the time. From the moment he was arrested, Young decided to remain silent, partly because of the culture in which he had grown up.
The other three suspects, David, Mark and Darnell, formed a close group of friends. Young had only just met them. The three friends therefore pointed to Young as the perpetrator of the murders and made - often contradictory - statements, which were incriminating for Young.
There was no forensic evidence that Young might have committed the murders, but the jury nevertheless believed the three friends and Young was sentenced to death.
The hopes that Young might one day be allowed to leave that death row started when two of the three suspects friends revealed that they had made a deal with the law during the trial. If they declared that Young was the perpetrator, they themselves received a reduced sentence.
In addition, they would have told fellow inmates who the real perpetrator of the murders was.
In 2017, the court finally decided that a new investigation should be conducted and Young's execution averted. And yesterday the redeeming word came: the whole case has to be restarted, Young is no longer convicted.
Young has now been in prison longer than he has been free in his life. And for what? Because someone caught him? Ultimately, he will be found guilty of a number of things, such as the fact that he was in that place, where he was not allowed to be.
But it is now really established that he did not commit those murders. committed, so I hope he is released as soon as possible.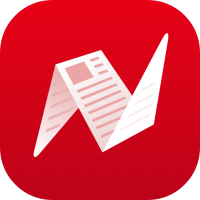 This is original content from NewsBreak's Creator Program. Join today to publish and share your own content.