According to a federal court on Wednesday, Texas' near-total abortion ban will be temporarily suspended as part of a lawsuit filed by the Biden administration against the state for its new legislation that prohibits abortion as early as six weeks into a pregnancy.
However, it is unclear how U.S. District Judge Robert Pitman's decision would impact abortion availability in the state - or even if it will have any effect at all. Immediately after Pitman's decision was issued, the state of Texas filed a notice of appeal with the Fifth Circuit Court of Appeals, which is widely regarded as the nation's most conservative appellate court.
The state will almost certainly seek an immediate stay of Pitman's ruling.
"Though the court's ruling offers a sigh of relief, the threat of Texas' abortion ban still looms over the state as cases continue to move through the courts. We already know the politicians behind this law will stop at nothing until they've banned abortion entirely," Brigitte Amiri, deputy director of the ACLU Reproductive Freedom Project said in a statement. "This fight is far from over, and we're ready to do everything we can to make sure every person can get the abortion care they need regardless of where they live or how much they make."
The new Texas statute had been effectively flouting the constitutional right to an abortion prior to fetal viability established by Roe v. Wade in 1973 and subsequent decisions, until Pitman's order.
This is due to the fact that it delegated enforcement of the new limitations away from state authorities and instead to private individuals who brought cases against the government via the civil court system.
The implementation of Senate Bill 8 took effect on September 1, and it required that all major abortion clinics cease providing abortions once cardiac activity in an embryo is discovered, which may occur before many women are aware that they are pregnant.
Some providers have decided to discontinue providing the treatment entirely for fear of legal action.
Despite the possibility of retroactive litigation, the Center for Reproductive Rights said that the facilities and physicians it represents expect to restore full abortion services as soon as they are allowed despite the current legal situation.
However, the group recognized that the injunction was only temporary and predicted that the state will file an appeal, but still hailed the decision as a important first step.
What's your opinion on this? Leave a comment!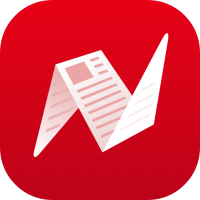 This is original content from NewsBreak's Creator Program. Join today to publish and share your own content.