A rule that ensures criminal defendants have their day in court in a timely manner is set to be reinstated in Atlanta.
This could result in violent offenders in Georgia's largest metro area being released onto the streets while prosecutors work their way through a massive backlog of cases. According to Fox station WAGA-TV, Fulton County District Attorney Fani Willis said that prosecutors typically have 90 days following an arrest to indict a person or release them from custody on bail.
The suspension of this regulation was temporarily lifted because the epidemic caused courtrooms throughout the nation to close.
Willis warned that if prosecutors do not move on the cases they are investigating before the deadline is re-imposed, suspected offenders, including those accused with serious crimes, may be released while they await trial.
The backlog comes as Atlanta, like other large cities around the country, is seeing an increase in violent crime.
According to police data, the city has 110 homicides as of September 4, compared to 96 in the same time period in 2020. As of this writing, 540 shootings have been reported this year, compared to 423 at this time last year.
Aside from that, 611 individuals have been shot this year, as opposed to 550 in the first nine months of the previous year.
"If we do not get more lawyers and more investigators and more legal assistance in this office to work on charging those defendants, people are going to get out of jail," Willis said. "It's not what I suspect, it's what's going to happen."
What do you think of this?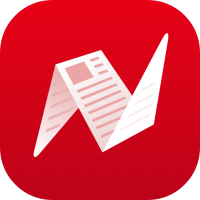 This is original content from NewsBreak's Creator Program. Join today to publish and share your own content.