Rep. Liz Cheney has admitted that she was wrong to oppose gay marriage in the past, a stance that caused her family division at the time. On CBS News' "60 Minutes," Cheney, a strong opponent of fellow Republican Donald Trump, says her reelection campaign is "the most significant House race in the country" because forces associated with the former president are attempting to topple her.
Cheney is running for reelection in Wyoming. She voted to impeach President Donald Trump for his involvement in the violence at the United States Capitol on January 6.
Cheney said in the interview, which aired Sunday night, that she had little regard for President Joe Biden, whom she thinks has adopted policies that are detrimental to the economy and national security in the wake of the Afghanistan pullout.
In Cheney's words:
The alternative cannot be a guy who does not believe in the rule of law and who has broken his oath of office.
Liz Cheney made headlines in 2013 when she publicly declared her opposition to homosexual marriage ahead of a failed Senate campaign. Her disapproval created a gap between her and her sister, Mary, who is a married lesbian.
"I was wrong. I was wrong," she said. "It's a very personal issue — and very personal for my family. I believe that my dad was right. And my sister and I have had that conversation ... Freedom means freedom for everybody."
While she remains opposed to gun control, abortion, and the Affordable Care Act, or Obamacare, the Wyoming congresswoman finds herself on the outside looking in when it comes to voting to impeach Trump after his rally on Jan. 6 preceded a mob storming the Capitol in hopes of overturning his reelection loss to Vice President Joe Biden on the national stage.
Trump continues to falsely allege election fraud despite the fact that the results have been validated by states and Republican election authorities, and despite the fact that hundreds of legal challenges have been rejected by judges.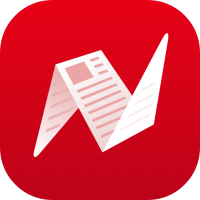 This is original content from NewsBreak's Creator Program. Join today to publish and share your own content.