Following a recent fight between a hostess and three black female visitors, Black Lives Matter protesters gathered at Carmine's in New York City on Monday to accuse the Italian restaurant of racism. When Carmine's 24-year-old waitress asked to see their COVID-19 immunization cards, Kaeita Nkeenge Rankin, 44, Tyonnie Keshay Rankin, 21, and Sally Rechelle Lewis, 49, allegedly assaulted her. Following the altercation, the three were detained and charged with assault and criminal mischief.
According to Justin Moore, who is representing one of the three ladies, the hostess used a racist epithet and was disrespectful to them while implying their immunization cards were phony, according to The New York Times. Activists also protested COVID-19 vaccine passports, which they allege will unfairly affect Black people.
Hawk Newsome, founder of BLM New York said:
"Listen, the vaccine is a choice, it's a choice. You shouldn't exclude people from everyday activities because they choose not to engage in something they have every reason to doubt."
The response of the restaurant was as following:
"Three of our hosts who are respectively Black, Latinx, and Asian American women did their best to welcome a large party while enforcing New York's vaccination requirement for indoor dining. We require that every guest show evidence of vaccination to eat inside. Unfortunately, some male members of the party were unable to provide vaccination proof and so could not enter the restaurant. Three female guests in the party who had shown proof of vaccination and been welcomed into the restaurant without issue then launched an entirely unprovoked, brutal attack on our hosts, one of whom continues to suffer from a concussion."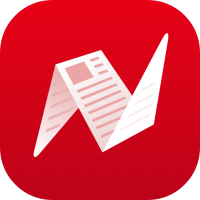 This is original content from NewsBreak's Creator Program. Join today to publish and share your own content.