Within the Republican circles, Mitch McConnell, leader of the Republicans in the US Senate is quite controversial after the 2020 Elections. He didn't support Trump after his defeat against Joe Biden, which is totally his right, but he hasn't made a lot of friends within the party.
He has been a senator for Kentucky since January 3, 1985, from January 20, 2021, as a minority leader. Previously, he was Majority Whip from 2003 to 2007, Minority Leader from 2007 to 2015, and Majority Leader from 2015 to 2021.
One of the topics McConnell has been most involved with is the debate around campaign finance reforms. He is a strong supporter of soft money, contributing to a party or committee to promote a party's cause rather than a candidate.
In the run-up to the 2016 presidential election, McConnell initially supported Rand Paul. After the latter dropped out of the race, he expressed his support for Donald Trump. For a long time, McConnell was silent on who won the 2020 presidential election. It was only after the Electoral College elected Joe Biden on December 15 that he expressed his congratulations.
Lately, Trump has spoken out about Mitch McConnell in a wall street journal:
They ought to. I think he's very bad for the Republican Party."
After they wrote about the following:
Mr. Trump has spoken recently with senators and allies about trying to depose Mr. McConnell and whether any Republicans are interested in mounting a challenge, according to people familiar with the conversations. There is little appetite among Senate Republicans for such a plan, lawmakers and aides said, but the discussions risk driving a wedge deeper between the most influential figure in the Republican Party and its highest-ranking member in elected office.
Suggesting he want to see McConnel replaced. This may become a serious problem in the future. The more Trump pushes members of McConnell's caucus, the harder McConnell pushes back, perhaps creating a schism that matters when it comes to real votes.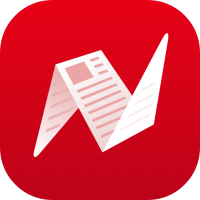 This is original content from NewsBreak's Creator Program. Join today to publish and share your own content.