On Friday, an important Food and Drug Administration advisory group unanimously rejected a proposal to give the general population booster doses of Pfizer and BioNTech's Covid-19 vaccine, citing a lack of evidence. The panel, on the other hand, may still approve the injections for the elderly.
After their first vote, scientists continued to debate the necessity for a third dosage of vaccinations for older populations, leaving the door open for future votes.
The FDA's Vaccines and Related Biological Products Advisory Committee's nonbinding decision comes as the Biden administration has said that it plans to start giving booster doses to the general public as soon as next week, pending approval from US health authorities.
While the agency hasn't always adopted the committee's recommendations, it does so often.
The FDA may make a final judgment in a matter of hours. Next week, the Centers for Disease Control and Prevention will hold a two-day conference to examine preparations for distributing the third vaccine in the United States.
A member of the panel and a hospital's specialist said the following:
"It's likely beneficial, in my opinion, for the elderly, and may eventually be indicated for the general population. I just don't think we're there yet in terms of the data."
The committee decision was anticipated to be contentious, since several scientists, including two top FDA officials who attended the conference on Friday, have expressed doubts that every American who has gotten the Pfizer vaccine needs further doses at this time.
What do you think about this?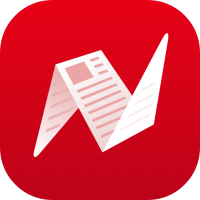 This is original content from NewsBreak's Creator Program. Join today to publish and share your own content.