Have you ever looked at this world or even your own life and thought: "I am right and they are wrong" even though everybody else agrees about the same narrative.
Let me give you an example. When I was in kindergarten, my teacher asked us all the questions: "What sound does a doorbell make?" The whole class answered with: "Ding-Dong."
I didn't.
I imitated the literal sound that our doorbell made, and it wasn't the classic "Ding-Dong." It was more like a "Grrrr Grrr." So that's what I answered, and everybody laughed.
It was WRONG. I was WRONG.
The answer that I was supposed to give was: "Ding-Dong." Even though my answer wasn't wrong, I didn't provide the requisite response.
This is a classic example of a 'format society.' This basically means that we're overthinking what is wrong and what is right, which causes unhealthy relationships between humans because as a kid, you have two options the next time you're asked such a question: you can give the 'right' answer and be part of the 'club.' and you'll be accepted or you give the 'wrong' answer and stick to yourself. Still, you won't be part of the 'club.'
Most people will find out later on in their lives that they probably should have stuck to their own 'wrong' answer. Of course, this is metaphorical.
We need to change our definitions of what is right and what is wrong, and this starts in kindergarten and school already. Children are taught what they need to accept as what is wrong and right. Children need to be able to think critically and think by themselves again.
People with handicaps, for example, autism, blindness, name it. Everybody knows someone with such a handicap, but that doesn't mean they're helpless. You wouldn't let a person with autism who can't communicate with strangers lead a conversation, right? But if the guy/girl is exceptionally skilled at programming or writing, it would make sense that they would do that, right?
I mean to say here that defining what is handicapped and what is 'normal' needs to change. I once heard a story of a man traveling through Africa, meeting all sorts of cultures and people. He went on a hike through the wilderness only with one guide, and she was blind. But she knew the way to home perfectly. He didn't. So who's really handicapped in that situation?
The current narrative is basically to accept the ones who are handicapped or disabled or are different, which is partially true. Still, we need to change the whole system and don't see these people as disabled in the first place because they're good in their own way and probably can do things you as a 'normal' or enabled person can't even do at all.
Bottom line, I'd like to say that I'm already changing my way of thinking. It would help if you never stuck with the thinking patterns that you truly believe are wrong.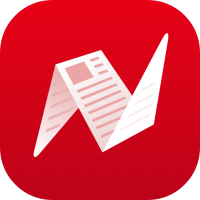 This is original content from NewsBreak's Creator Program. Join today to publish and share your own content.