Miami is a well-known and lively city that provides inhabitants with an experience unlike any other in the United States. Miami offers great cuisine, a vibrant nightlife, gorgeous beaches, and a diverse cultural mix that everyone who lives or visits falls in love with.
The region is also teeming with businesses, tourists, and sunbathers from South Florida.
In this article, I'll display the 5 most dangerous roads in Miami.
1. S.R. 821/Homestead
S.R. 821, often known as the Ronald Reagan Turnpike, makes commuting to and from Homestead and into and out of the Miami region less stressful. The Ronald Reagan Turnpike, on the other hand, is not without issues, and there have been many accidents on the route. Even if you feel at ease and secure when driving on the Ronald Reagan Turnpike, you must maintain vigilance.
2. I-95
While I-95 is a dependable and essential mode of transportation for many individuals in Miami, Broward, and Palm Beach County, it is also infamously dangerous.
Anyone who has driven on I-95 for a prolonged period has either seen or been involved in lengthy traffic congestion caused by a vehicle collision.
Accidents on I-95 are often caused by drivers who are not paying attention and make errors that result in their rear-ending or otherwise colliding with another vehicle.
3. U.S. Route 1
U.S. 1 is one of the county's oldest and most famous highways. While the road's history brings with it many fascinating tales and makes it a wonderful, picturesque route to travel, it also brings with it numerous dangers such as heavy traffic and inadequate upkeep, making driving along US 1 potentially hazardous for drivers.
When traveling on US Highway 1, be cautious and attentive.
4. U.S. Route 441
T-bone accidents on US Route 441 are particularly hazardous and fatal. Because of the architecture of US Route 441, many cars drive at high speeds, while others must stop and look before crossing junctions. The issue with this configuration is twofold.
On the one hand, some drivers are to blame for their accidents because they fail to come to a full stop or are driving too fast on 441. On the other hand, some drivers are T-boned because they misjudge the speed of other vehicles and attempt to cut through an intersection when they should wait.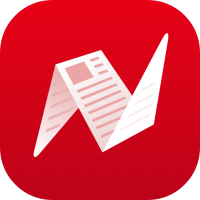 This is original content from NewsBreak's Creator Program. Join today to publish and share your content.