SpaceX has successfully launched its first trip to space without the need for professional astronauts, according to the company. The firm launched Inspiration4 from Cape Canaveral, Florida, on Wednesday night, as part of a journey planned and funded by wealthy businessman Jared Isaacman, who also served as the organization's chairman. Prior to splashing down in Florida, the four-person crew will spend three days in space circling the Earth before returning to Earth.
The launch of the SpaceX Crew Dragon spacecraft, which was placed on a Falcon 9 rocket that has previously been utilized, went off without a hitch. According to The Associated Press, the Dragon capsule is anticipated to reach an altitude of 357 miles, which is only a few miles beyond the Hubble Space Telescope and barely beyond it.
According to NBC News, Elon Musk, the CEO of SpaceX, is hailing Wednesday's launch as a significant step forward for the growing space tourism sector.
While space travel is now out of reach for everyone save the ultra-wealthy, Musk and other space tourism CEOs believe that these early flights will be critical in normalizing space travel among the general public.
Pilots and flight crews from NASA have been onboard prior manned SpaceX missions. Furthermore, although billionaires Jeff Bezos and Richard Branson recently traveled to the edge of the Earth's atmosphere in their own spaceship, their trips lasted just a few minutes each, according to the New York Times.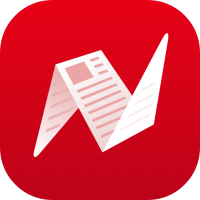 This is original content from NewsBreak's Creator Program. Join today to publish and share your content.