US Vice President Joe Biden continues to have "full confidence" in US Army Chief of Staff Mark Milley. The White House made the statement in response to allegations that the top soldier under Biden's predecessor, President Donald Trump, covertly telephoned his counterpart in China twice in the course of his duties.
He was said to have wanted to avoid a military confrontation.
Milley and General Li Zuocheng are reported to have spoken over the phone in October 2020 and January of this year, respectively. According to the newspaper The Washington Post, based on a book by authors Bob Woodward and Robert Costa, the top American military would have worried that then-President Trump would launch a war. I
n his conversation with his Chinese counterpart, Milley is said to have convinced him that the United States administration was stable and that there were no intentions to invade China. He is said to have told China that if an escalation was imminent, he would notify them. "If we launch an assault, I'll contact you as soon as possible.
It would not come as a surprise to anybody According to reports, the general stated
Trump would not have known about the discussions because the general would not have told him. Republicans were outraged when they learned of the development.
Senator Marco Rubio, a prominent Republican, concluded that Milley undercut the previous administration and contemplated releasing sensitive material to the Chinese communists. The general, he said, should be fired immediately by Biden.
Milley's office said on Wednesday that the senior soldier behaved in the course of his duties and did nothing that should not have been done under the circumstances. According to a spokesperson, it is normal for the chairman of the United States military to maintain communication with senior military officials from other nations, as well.
Such discussions would be very beneficial in preventing unexpected conflict from arising.
What do you think of this?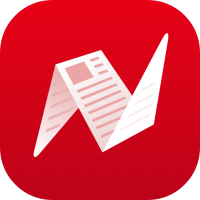 This is original content from NewsBreak's Creator Program. Join today to publish and share your content.