1. San Francisco
San Francisco is one of the most popular places to live in California. By far. It has a lot of iconic buildings and landmarks and is full of established self-owned businesses. A great community connects the beautiful city with the people that live there. San Francisco is known for its diverse community and the people that live there.
2. San Diego
San Diego is a very famous city in California with beautiful weather most of the year. The city has a variety of things to visit like museums, beaches, nice shops, etc... Which makes it one of the most perfect places to live in California.
3. Sacramento
Sacramento is a town close to some pretty exciting locations like Lake Tahoe, but also close to number one on the list: San Francisco. Besides that, it has gone through economic growth over the last past few years that put Sacramento at number 3.
4. Santa Rosa
Santa Rosa is a very well-known Wine Country in California where a lot of different kinds of people live, like old people that are retired, but also young people that are looking for their first place to live on their own. It also has a very diverse job collection, varying from artists to programmers and of course the people who create the wine.
5. Los Angeles
Now, Los Angeles, how can it not be on the list. Los Angeles is a very glamorous city where the stars live in places like Malibu and Hollywood, but with this city being one of the biggest metro poles of the country it also has a downside. There's a lot of unemployment and crime, but the people who live in the "good" areas will describe the city as a fairy tale.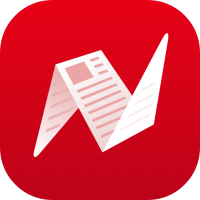 This is original content from NewsBreak's Creator Program. Join today to publish and share your content.