Hours before the polls close in California, I take a look at why this Recall election is so important for California, the Democrats, and the United States.
Today, the recall election is taking place because "The People" want to remove current Governor Gavin Newsom from Office because he lacked in his policies in battling the Coronavirus, the housing problems, immigration, jobs, water rationing, and so on.
The people get two questions, whether they want Newsom removed and if they do, who they would elect for Governor. This gives Republicans the chance to get a foot on the ground in the blue state of California. Radio host Larry Elder is a candidate for the Republican Party.
Joe Biden called Elder the closest to Donald Trump you can get and wouldn't like to see him as a Republican Governor although he is a very popular candidate.
A lot of people have mentioned that if Newsom isn't removed from office, the whole system probably needs a big reset because the state is going down under his reign.
If Newsom gets removed from office, this would be a huge shock for Democrats across the United States in general, especially leading up to the elections in 2022.
Around 8 P.M. California time, the polls will close and the votes will be counted and we know whether Newsom is removed from office and who will replace him or not at all.
Update: Governor Newsom has survived the Recall Attempt and will remain.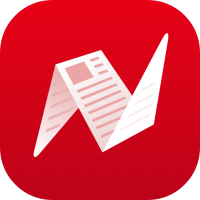 This is original content from NewsBreak's Creator Program. Join today to publish and share your content.