The FBI has published the first document related to the September 11th, 2001 assaults in the United States of America. Additional secret papers are likely to be made public in the near future. President Joe Biden of the United States started more than a week ago that he intended to disclose papers related to the terrorist attacks.
The piece, which dates from 2016 and is sixteen pages long, contains information about an FBI investigation into alleged assistance provided by an employee of the Saudi Arabian consulate in Los Angeles and a suspected Saudi intelligence agent in the city to at least two of the hijackers of the World Trade Center on September 11, 2001.
A number of links and witness testimonies are detailed in the paper, which leads investigators to believe that Omar Al Bayoumi, who allegedly studied in Los Angeles, was a member of Saudi Arabia's intelligence organization. The article claims that the guy would be actively engaged in giving travel aid, housing, and finance to the hijackers, but it does not offer any concrete proof to support this claim.
Even though Vice President Biden had not previously said what would be in the papers, US media speculated last week that they would most likely be concerning the potential involvement that Saudi Arabia may have had in the 9/11 terrorist attacks.
According to relatives of those killed in the assaults, the nation has given assistance to the terrorist organization Al Qaeda, which was responsible for the attacks.
In a statement, a spokesman for a group representing the families of 9/11 victims said that the recently revealed paper had dispelled any remaining questions regarding Saudi involvement in the terrorist attacks.
Four passenger aircraft were hijacked by Al Qaeda terrorists on the morning of September 11, 2001. Two of the planes were flown into the World Trade Center Twin Towers in New York, while one was flown into the Pentagon in Washington.
As the passengers of a fourth aircraft attempted to overcome the hijackers, the plane crashed near the hamlet of Shanksville. A total of approximately 3,000 individuals were murdered in the conflict.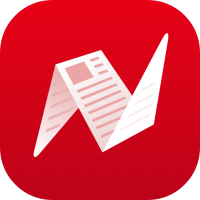 This is original content from NewsBreak's Creator Program. Join today to publish and share your own content.