NEW ORLEANS, LA - Carbon monoxide is known as the "silent killer" because it has no color, odor, or taste. A portable generator can provide power to your home after a hurricane or storm has knocked out the power, but it can also put you at risk of carbon monoxide poisoning.
Signs of carbon monoxide poisoning are if several people experience "flu-like" symptoms at the same time, especially if fever is absent and feel better after leaving the area where carbon monoxide exposure is suspected.
Other symptoms of carbon monoxide poisoning include headache, dizziness, weakness, vomiting, chest pain, confusion, seizure, loss of consciousness, or even death. If you notice symptoms of carbon monoxide poisoning, leave the area immediately and call 911.
To prevent carbon monoxide poisoning you need to install carbon monoxide alarms in strategic locations throughout your home, including outside sleeping areas, to provide early warning of rising carbon monoxide levels.
Test the batteries on a regular basis and replace them as needed. If the carbon monoxide alarm goes off, go outside or to an open window or door for fresh air.
If you use a portable generator, keep generators outside, at least 20 feet away from your house, doors, and windows and make sure it is always dry and avoid using it in wet or rainy weather. Never use wet hands to operate the generator. Store fuel for the generator in a safety can that has been approved by the manufacturer and uses the fuel type specified in the instructions or on the generator's label. Before refueling, turn off the generator and let it cool and extra attention to spilled gasoline on hot engine parts that can cause them to catch fire.
More on carbon monoxide poisoning can be found at the American Red Cross or visit NOLA Ready after-storm recovery resources.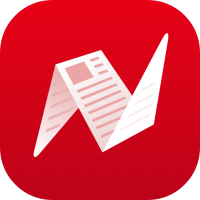 This is original content from NewsBreak's Creator Program. Join today to publish and share your own content.