LAFAYETTE, LA – Due to COVID-19 concerns Festival Acadiens at Creoles 2021 has been postponed. The organizer has decided to cancel this year's Festival Acadiens at Creoles and presenting this event again on March 18-20, 2022 at Girard Park.
Previously, the festival was planned to take place on October 8 – 10, 2021. Lafayette, LA's annual Festivals Acadiens et Créoles, held the second full weekend in October, is an excellent opportunity to learn about the city's unique blend of food, music, and culture. For over four decades, this free festival has provided locals and visitors with three days of nonstop music, dancing, food, crafts, and a genuine Cajun and Creole experience unlike any other.
This three-day event is aimed to present the current state of the culture through performances ranging from thoughtful preservation to daring innovation, from the oldest ballads to the most experimental Cajun music and zydeco, from traditional gumbos to crawfish eggrolls, from historical wooden boats to innovative multi-media folk art.
During the Cajun revival in 1968, the State of Louisiana established the Council for the Development of French in Louisiana or CODOFIL. CODOFIL began its efforts on political, psychological, and educational fronts under the chairmanship of James Domengeaux to erase the stigma Louisianans had long attached to the French language and culture. CODOFIL organized the first Tribute to Cajun Music Festival in 1974, in addition to establishing French classes in elementary schools. This three-hour concert provided the impetus needed to attract and educate the younger generation about Cajun culture's traditional values.
Festivals Acadiens was founded in 1977 as a cooperative of independent festivals. The Louisiana Native Crafts Festival (later renamed the Louisiana Native and Contemporary Crafts Festival) was first held on the grounds of the Lafayette Natural History Museum near Girard Park on Saturday, October 28, 1972.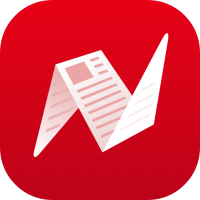 This is original content from NewsBreak's Creator Program. Join today to publish and share your own content.