FRANKLINTON, LA - Washington Parish is one of Louisiana's southern parishes. It spans about 676 square miles wide. On the east and north borders of the parish is the Mississippi state line. The western boundary is Tangipahoa Parish. On the south, it has the boundary with St. Tammany Parish.
The parish was named after the first president of the US, George Washington. The English colony named the area "West Florida." When the US purchased the Territory of Louisiana in 1803, this area was not included. Seven years after, a rebellion in West Florida occurred and overthrew the Spanish rule. Hence, the Republic of West Florida was established and ruled by Fulwar Skipworth as the governor.
Andrew Jackson marched his soldiers across the Pearl River and created a road through the forests in 1814. The road crossed into the present-day Bogalusa. People of the area made friends with the soldiers before joining them in the Battle of New Orleans.
The parish government was established on March 6, 1819. A state legislative act issued St. Tammany Parish to be divided. The new subdivision area was named Washington Parish. On July 4, 1826, the town of Franklinton was declared as the parish seat. The Goodyear family of Buffalo, New York founded the only city in Washington Parish, Bogalusa, in 1906. The lumber, sawmill, and turpentine industries were common in the area
These days, people can experience the charming town of Franklinton at various events. One of them is Washington Parish Free Fair that has been around since 1911, making it the second oldest fair in Louisiana. The Mile Branch Settlement that was established in 1850 is located in the area as well.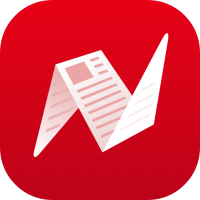 This is original content from NewsBreak's Creator Program. Join today to publish and share your own content.