NEW ORLEANS, LA.- Being a coastal town, New Orleans has many problems regarding its waterways, either in the levees or the water management. This article is the last of four pieces that show New Orleans' yellow fever pandemic and its effort to manage sanitation.
The economic impact of the pandemic led New Orleans' business class to find a way to stop the disease as they support both the Board of Health and the Howard Association. Other attempts came from large businesses such as D. H. Holmes and the St. Charles Hotel, which constructed their sewer lines to the Mississippi River.
Prominent New Orleanians also formed organizations to solve problems for the rest of the city, ranging from cleaning up the gutters to 'cleaning up the government. Despite that, the general public still holds to the haze and lack of sanitation, which prompted many support groups to disband.
One that survived was the Auxiliary Sanitary Association, formed in 1879. The group, financed almost entirely by the city's elite, improved drainage canals, donated garbage barges to the city and repaired city-owned equipment, such as a gutter flushing that cleaned up many streets.
The change started in 1884 when New Orleans hosted both the World's Cotton Centennial and the World Exposition. The city also hosted a sanitation conference to make commitments for preventing contagious disease.
Despite that, when yellow fever struck again in 1897, it killed almost 300 people, which frightened the population. So, in 1899 the voters approved funds for a drainage and sewerage system for the sake of the city's health.
Over the next two decades, many improvements were made and allowed the city to open new settlements. By 1923, the Sewerage and Water Board claimed that 92 percent of the city's population had access to sewer lines.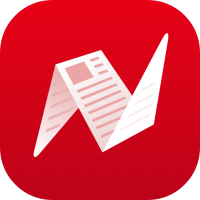 This is original content from NewsBreak's Creator Program. Join today to publish and share your own content.