NEW ORLEANS, LA.- Being a coastal town, New Orleans has many problems regarding its waterways, either in the levees or the water management. This article is the second of four articles that shows New Orleans' yellow fever pandemic and its effort to manage sanitation.
Drinking water in New Orleans came from cisterns because healthy water was unsanitary. Also, people often dispensed city water from the New Orleans Waterworks Co. straight from the Mississippi River.
These water sources, of course, could quickly become contaminated, which will lead to a host of stomach illnesses. Also, the swift transmission of diseases such as dysentery, cholera, typhoid, and yellow fever will happen with those kinds of water sources.
Nonetheless, the lack of proper sanitation means that New Orleans was a city of epidemics during the 19th century. The yellow fever epidemic was the worst, with outbreaks occurring almost annually between 1817 and 1905 and higher prevalence after 1825.
Yellow fever, transmitted through Aedes aegypti mosquitoes, was fatal and gruesome between July and October. It could wipe out ten percent of New Orleans's population, making it a sort of Necropolis, or the city of the dead. The worst year in New Orleans was 1853, as 8,000 of the city's residents died.
It also created an entire social structure based on who had survived the virus while also having linked to slavery, and later from the mid 19th century, immigration.
Initially, people think that miasma—humid air acting on filthy, undrained soil, caused yellow fever, which led residents to burn tar and shoot cannons to 'purify' it. Importation theory, another idea, stems from the notion that the disease came by contact with individuals who came from abroad from ships and American's then-new but already extensive railway system. This belief led to solid anti-immigrant rhetoric.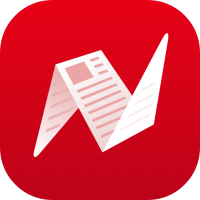 This is original content from NewsBreak's Creator Program. Join today to publish and share your own content.