NEW ORLEANS, LA.- As a coastal town, New Orleans has many problems regarding its waterways, either in the levees or the water management. This article is the first part of four articles that shows New Orleans' yellow fever pandemic and its effort to manage sanitation.
The water management system of New Orleans as we know it nowadays has its roots as a response to the yellow fever epidemics that plagued the city many times during the 19th century. From 1878 epidemics, which killed 4,000 New Orleans residents, to 1900, the city oversaw a considerable change in drinking water and waste management.
Before the 20th century, New Orleans' pedestrian was often confronted with offensive sights and smells. In the years after the Civil War and during the entirety of the Reconstruction era, New Orleans was one of the smelliest and deadliest cities in the entire United States.
New Orleans' gutters, drainage canals, and streets, of which 80 percent were unpaved in 1880, were littered with garbage, food waste, and human and animal waste. No wonder that citizens back then could find dirty, stagnant water everywhere.
Even though the Department of Public Works was responsible for maintaining drainage, New Orleans' lack of elevation inside the city meant that water had nowhere to go. Back then, workers cleaned the gutters and canals by shoveling muck onto the streets, only to wash it back during the next rain.
The problem became bigger for New Orleans; by 1880, most big cities had installed a sewerage system, but it still depended almost wholly on privies. Even houses and commercial buildings that already owned a plumbing system need to connect pipes to a privy or a gutter.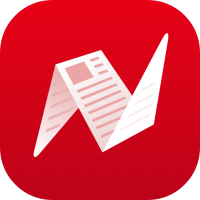 This is original content from NewsBreak's Creator Program. Join today to publish and share your own content.