BATON ROUGE, LA - Finding bars and restaurants that allow guests to bring their pets can be challenging. Read on to find four dining and drinking joints in Baton Rouge that are eager to welcome you and your four-legged buddy.
4385 Perkins Road Southdowns Shopping Center Baton Rouge, LA 70808 - (225) 303-9400
The Bulldog offers great beer and food, as well as dog-friendly patios and three large-screen TVs. Their craft beer collections range from Strawberry Blonde Ale and Andygator to Kanpai Style! Lager-Japanese Rice. Customers also love their signature food like Crawfish Banditos and Tex-Mex Eggrolls as much as their beer.
1509 Government Street, Suite A Baton Rouge, LA 70802 - (225) 256-4991
City Roots offers small-batch roasting, hand-crafted coffee, and a variety of non-coffee drinks like Italian soda and specialty tea. The shop has espresso, filtered coffee, and nitro cold brew to satisfy your caffeine craving, as well as alternative plant-based milk such as almond, oat, hemp, and soy.
4158 Government Street Baton Rouge, LA 70801 - (225) 478-8349
Curbside Burgers arranges a special blend of beef, signature toppings, brioche buns, fresh-cut fries, and cold beer to create the perfect burger experience. The menu features a list of specialties like Barbie Burger 2.0 and Lamb-I-am, Sunday Brunch menu, and Kids Meals. In addition to the normal shakes, Curbside also offers Boozie Shakes like Oreo Overload made of Vanilla Vodka and CTC made of Rum Chata.
2318 Cedardale Drive Baton Rouge, LA 70808 - (225) 389-6255
Frankie's Dawg House is the only place in Baton Rouge to get a fresh gourmet hot dog. Its shaded green patio makes a perfect spot to enjoy some hot dogs and an ice-cold beer while hanging out with your pets. The menu reflects Frankie's culinary twist as it features Deer Dawg, Lobster Dawg, Mighty Duck, and even Gator Sausage.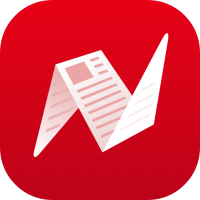 This is original content from NewsBreak's Creator Program. Join today to publish and share your own content.