NEW ORLEANS, LA - Did you know that New Orleans once had a Chinese community? History of New Orleans' Chinatown is a two-part miniseries about New Orleans' Chinatown and its development up to this day. This is the first part.
Today, there are no significant remains of the New Orleans' Chinatown, unlike most big American cities, Yet, the Orleans Parish has two Chinatowns in the past. The first one was in the 1100 Tulane Avenue, now Tulane University Medical Center, and in the 500-600 block of Bourbon Street at the French Quarter.
The Chinese community in New Orleans can be traced back to the end of the Civil War in 1865. Back then, the Confederacy has just been defeated, and African Americans are emancipated. So, Louisiana planters assemble a new labor force, just like railroad investors who then learned that their peers in the Caribbean imported thousands of East Asian and South Asian laborers.
The planters then dispatched agents to recruit a few hundred Chinese-born workers out of Cuba in 1867. That effort was then interrupted by war, so as alternatives, the agents hired 1,600 Chinese workers from Californian goldmines, then going to mainland China proper for further supply of workers.
The workers were then brought to lower Louisiana to work on plantations and railroads by the Reconstruction era. Then, by the early 1879s, Chinese workers, facing exploitative work conditions and low pay, headed to the city as planters began to look elsewhere for contract labor.
Progress made as in 1882, the Canal Street Presbyterian Church opened a Chinese Mission at 215 South Liberty Street, which served Third Ward Neighborhood and became a hub for the city's Chinese Population. No wonder that by the 1900s, seven Chinese markets groceries and merchandise shops at the 1100 Tulane Avenue, the first New Orleans Chinatown.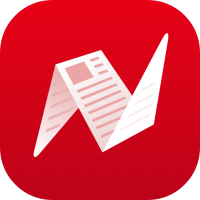 This is original content from NewsBreak's Creator Program. Join today to publish and share your own content.