NEW ORLEANS, LA - If you are a newcomer to New Orleans, there may be so many things that are quite confusing for you to adapt to the City of Crescent.
However, New Orleans is always open to anyone, whether you are married or single. As a city steeped in history, music, and culture, New Orleans has so much to offer.
The following are things you may need to know if you have kids so that the new experience of living as a city citizen becomes more enjoyable:
This park is a must-visit every time you want to schedule a family time event. StoryLand, Casino Building, Playground, Putt-Putt, South Korea Park, fishing, boats, walks in the nature carousel, golf, and many more activities that you can do with your partner and your loved ones. You can get some delicious rum punch while strolling in the park. There are so many events - like the Art Market - that usually take place there every week. In case you do not want to miss it, you can check the event calendar here.
2. Candy Store Tour at Decatur Street
There are many local candy makers along Decatur Street who will be happy to provide sweet treats for your little ones to keep them happy when you have to be accompanied when shopping at the local market. Of course, milk chocolate and cashews are snacks that you must try with your baby. On the way back to the car, you can also enjoy the beautiful view of the Mississippi River that will spoil your eyes.
3. Louisiana Children's Museum
If you have toddlers, the Children's Museum will probably be one of the favorite places for the little ones. There are so many programs offered by the museum ranging from Studio in The Park (where your child can freely draw and color as they wish), Summer Camp programs or also Outdoor Adventures that can introduce your child to the importance of being friendly with nature. Everything can be done in this museum without you having to worry about losing your little one's interest.
4. New Orleans Jazz & Heritage Festival
New Orleans is never short of fun things to do, and Jazz Fest is a favorite for most locals. It's become a religious holiday, and you have to go, of course, don't forget to bring the kids. Don't miss out on the French Quarter Fest, where you can sample some of the best New Orleans delicacies at top restaurants while letting your kids sing and dance to the beat of the music along the way!
Located in Jefferson Parish, it is a 155-acre park with so many attractions ranging from a 2-mile jogging arena; The Foundation Center that can facilitate your meeting needs, parties or receptions, picnic shelters; a 20-acre lagoon; playgrounds; a carousel; multi-use sports fields; even a family-friendly golf course.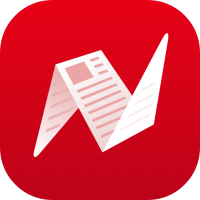 This is original content from NewsBreak's Creator Program. Join today to publish and share your own content.