DONALDSONVILLE, LA – If you are visiting Donaldsonville Louisiana, or are planning a trip for September, make sure you visit the historical spots. The museum and historical sites in Donaldsonville have a lot to offer. Here are several museums or places that will bring you to the old memory.
1. Donaldsonville's Historic Portal to the Past
Create your own one-of-a-kind experience in one of Louisiana's oldest cities. Visit seven self-guided portals in the Historic District to learn about Donaldsonville's history at your own pace. The portal map will direct you to each numbered portal location, but you are free to begin at any number.
Explore many hidden treasures along the way, such as the River Road African American Museum and folk artist Alvin Batiste at Framer Dave's frame shop, as you make your way through this charming city.
2. Historic Fort Butler Commemorative Site
Located on the State Highway, West Point designed this pivotal Civil War site to protect the confluence of the Mississippi River and Bayou Lafourche, a major outlet to the Gulf of Mexico.
3. River Road African American Museum
The River Road African American Museum gathers, preserves, and displays art, artifacts, and buildings related to African American history and culture in the rural communities along the Mississippi River between Baton Rouge and New Orleans. The museum is housed on a campus of buildings in Donaldsonville, Louisiana's lovely downtown historic district. The River Road African American Museum was designated as a National Park Service facility and a member of the National Underground Railroad Network to Freedom in 2001.
4. Ascension of Our Lord Catholic Church
Learn the history of the church in Donaldsonville, the growing Acadian community, and evangelize the nearby Native Americans. This is one of the area's largest and most historic cemeteries. A beautiful cathedral-like structure was constructed in the late 1800s to serve the Church parish founded in 1772, after which Ascension civil parish is named.
5. Ascension Parish Courthouse
Stroll down in the Romanesque revival-style building that was built in 1889 and features finely detailed brick arches. The adjacent jail is more than 20 years older than the courthouse. Visitors will gain insight into the area's rich history during the tour.
For more information about the site, click here.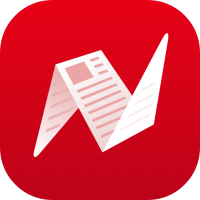 This is original content from NewsBreak's Creator Program. Join today to publish and share your own content.