NEW ORLEANS, LA - On August 18, 2021, the Board of Liquidation authorized the sale of more than $300 million in General Obligation (GO) Bonds.
In 2019, the City of New Orleans planned to sell $500 million in GO Bonds and use them to fund its long-term capital projects, and voters approved of the plan. Part of the $300 million in GO Bonds will be sold later this year in late September, and half of the money will be used to make improvements for the street and subsurface infrastructure. The remaining money will then be used for various projects that aim to improve public spaces, affordable housing, stormwater management, vehicles, and equipment.
As of today, there are 70 ongoing roadwork construction projects, valued at $671 million in New Orleans. The City applies past experience from these projects to this bond-funded work and will make several procedural changes, which include redesigning, rebidding, and canceling certain projects, implementing a "phased in" task-order contract approach, and provide "report cards" on city roadwork contractors to the public.
Chief Administrative Officer Gilbert Montano said that the Cantrell Administration has worked diligently in the last 4 years to stabilize the financial position of New Orleans and that their investments in infrastructure have boosted the City's resilience to environmental risks and they are planning to use these bonds to continue developing the City, which includes building affordable housing and renew the City's vehicles and heavy equipment.
The authorization by the Board of Liquidation is going to be the largest, one-time, new money tax-exempt bond sale in the history of New Orleans, and Mayor LaToya Cantrell said that the decision by the Board of Liquidation is a historic moment.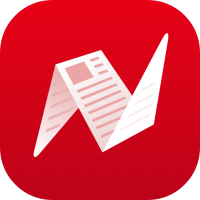 This is original content from NewsBreak's Creator Program. Join today to publish and share your own content.