SLIDELL, LA - On Saturday, August 21, Recycling Day hosted by Keep Slidell Beautiful will be held at the Bayou Lane Parking Lot near Heritage Park, from 8 a.m. to 11 a.m.
Keep Slidell Beautiful is a government organization that focuses on Little Prevention, Community Improvement, Beautification, and Waste Reduction in the City of Slidell. Keep Slidell Beautiful is an affiliate of Keep America Beautiful and was established in March 2007.
To improve the environment and quality of life in Slidell, Keep Slidell Beautiful has also developed several partnerships through education and participation in various programs and activities. The organization has partnered with the City Council and Mayor to establish laws to improve the quality of life in the city.
For Recycling Day, Keep Slidell Beautiful will accept the following items for recycling:
- Plastic grocery bags
- Glass items
- Aluminum cans
- Tires, each person is limited to five tires per vehicle, as per DEQ regulations
- Documents, each person is limited to six 13-gallon trash bags, six small banker boxes, and four legal size boxes. Binders, rubber bands, plastic, and plastic sleeves are not allowed.
Several of Keep Slidell Beautiful's programs have helped the city recover faster from Hurricane Katrina and those programs are:
- Litter Prevention
- Community Improvement
- Beautification
- Activities that improve quality of life
- Waste reduction through partnerships
- Adopt a Street
- Education
If anyone is interested and wants to be involved, you can contact them at info@keepslidellbeautiful.org for more information.
You can also be involved by reporting people who litter. If you see anyone littering, call 1-888-LITRBUG and report their license plate, time of the incident, and type of vehicle, or call 1-800-545-3764 if the vehicle has a Mississippi license plate.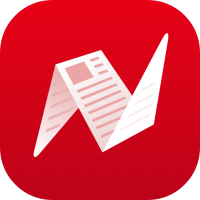 This is original content from NewsBreak's Creator Program. Join today to publish and share your own content.