NEW ORLEANS, LA - The New Orleans Tourism and Cultural Fund is providing grants for projects and programs that are held in New Orleans.
New Orleans Tourism and Cultural Fund (NOTCF) is a non-profit organization that advances sustainable tourism by providing grants, partnerships, and programs to support cultural industries based in the City of New Orleans.
NOTCF funds workshops, trainings, and conferences held by cultural non-profit organizations, cultural businesses, and neighborhood organizations that develop cultural economy capacity. The funds provided can be used to fund events with creative and cultural components, pay musicians or other performers, and other activities that impact cultural workers or promote art and culture.
NOTCF only funds state and federal 501(c)3 nonprofits, for-profit businesses that are registered with the City and State and have good financial standing, and artists or other individuals who have secured a fiscal agent such as a non-profit.
NOTCF provides various types of grants, which include:
1. Open NOLA Grants
To support the reopening of cultural attractions in New Orleans, NOTCF offers $2,000 to cover PPE costs and applicants may obtain an additional $1,000 with verification of booking live entertainment.
2. Level 1
NOTCF offers between $1 to $2,500 for smaller projects and programs that focuses on smaller communities with limited scopes and periods
3. Level 2
NOTCF offers between $2,501 to $10,000 for mid-level projects and programs that have a broader impact on the community.
4. Level 3
NOTCF offers between $10,001 to $20,000 for large-scale projects and programs that reach large audiences and city-wide events.
To apply to one of these grants, click here. To be eligible for the grant, applicants must also comply with NOTCF's terms and conditions, which can be viewed here.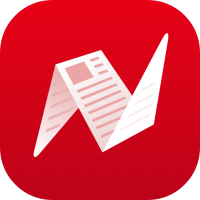 This is original content from NewsBreak's Creator Program. Join today to publish and share your own content.