ARABI, LA - Crowned as one of America's Prettiest Painted Places in 2012, Old Arabi is a home for beautiful and detail-painted historical homes and buildings. Arabi is only a six-minute drive from Chalmette, the parish seat of St. Bernard Parish.
The area consists of two historic districts. The first one is the Old Arabi Historic District, which extends for 150 acres, giving border to Jackson Barracks and the Mississippi River. Mehle, Angela, and Esteban Streets are part of the Old Arabi. The other district is the Friscoville Street Historic District, as wide as 160 acres from the Friscoville's 100 to 900 blocks.
Arabi grew around the end of the 19th century at the previously was the plantation lands and an extent to New Orleans. Major stockyards were located in a place that turned into a tracking corridor. The corridor segregates the districts in Arabi.
Some of the old facilities are still used to this day. A sugar refinery, formerly named American Sugar Refinery was built in 1906 still operates to these days as Domino Sugar Refinery. In the same year, a post office was built and remain functioned. The same goes for St. Bernard Voice newspaper which was established in 1890.
The architectural elements of Arabi's buildings are mostly from the 1800s to the 1920s, even though there are some small houses with 1940s elements. The styles vary from Bungalow, Colonial Revival, Eastlake, to Italianate. The majority of the typical houses here are shotgun-styled. The First Ward Justice Courthouse (now Old Arabi Jail) also holds a historical structure that was established in 1911.
Old Arabi has numerous facilities such as the children's science center, museums, planetarium, and the St. Bernard Parish Visitor Center.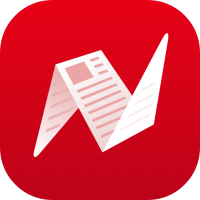 This is original content from NewsBreak's Creator Program. Join today to publish and share your own content.