BATON ROUGE, LA – The Baton Rouge Film Commission has collaborated with the Office of The Honorable Mayor-President Sharon Weston Broome and Visit Baton Rouge to grow the local film and television industry. The purpose of the collaboration is to create a sustainable economic impact for the community and to keep Baton Rouge as a top global film-friendly location.
To promote the local film culture, the BRFC has promoted local film festivals. Here are some of them:
1. Baton Rouge Irish Film Festival
Established in 2009 by The Baton Rouge Club, Baton Rouge Irish Film Festival is held to promote cultural diversity and support cooperation between individuals and businesses in Lousiana dan Ireland. In addition to showcasing short films and feature films, this yearly festival also features dancing, music, food, art, merriment, and much more from Ireland. Click www.batonrougeirishfilmfestival.com for further information about the festival.
2. Baton Rouge Jewish Film Festival
The festival features Jewish issues, traditions, challenges, and characters that will reach local audiences regardless of their background or beliefs. Filmmakers and speakers will bring an added dimension to the dramas, documentaries, shorts, and animated films in the festival's programs. To learn more about the festival, please visit its website (www.brjff.com).
3. Take 6 Film Festival
The festival is a platform to promote and commemorate the films created by students and alumni of Louisiana State University, Baton Rouge Community College, and Southern University. Those participating in the film festival will get nominated or awarded for several categories such as best directing, cinematography, actress/actor, editor, and writer, as well as an audience winner and the best alumni film. The website (www.lsu.edu/cmda/theatre/forms/theatre-sixth-take-film-festival.php) will provide more information about the festival.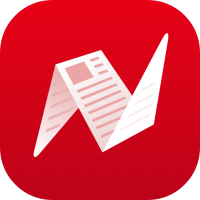 This is original content from NewsBreak's Creator Program. Join today to publish and share your own content.