NEW ORLEANS, LA - The New Orleans Saints has been monitoring the progress of rookie cornerback Paulson Adebo. So far, he has shown that he has improved during the preseason training.
Adebo had an interception in a one-on-one drill, which is one of the most demanding drills for defensive backs. The odds are better for the receivers during the drill as they can use the whole field and there will be no pass-rushing.
The Saints' third-round pick this year has been stuck facing receivers during the preseason training. He has been tasked to force incompletions and make life difficult for them but did not make plays on the ball.
Yet, the jump lately did help him get out of his slump. Adebo then said that he is getting more comfortable learning the Saints' defensive system and hopes to make big plays quickly.
"Just trying to trust my technique, whatever route I'm getting, trying to make sure I play it to the best of my ability," said the 23-year-old cornerback.
Adebo does need to shake off some of his rust. He opted out of last season as a Stanford Cardinal due to COVID-19 concerns. But now, he can bounce back and play properly on the field.
His recovery has been proven on the field lately. After the Saints sign veteran Prince Amukamara, Adebo has also used the 6-foot-1, 192-pounder as a gunner, a player who specializes in tackling kick returners, on the special teams.
New Orleans does have an All-Pro nominee, J.T. Gray as the primary gunner, yet they lost Justin Hardee in free agency, leaving Gray without tandem. With Adebo replacing Hardee and both of them having similar profiles, the new duo of Gray and Adebo can form a formidable pair for the Saints' special team this season.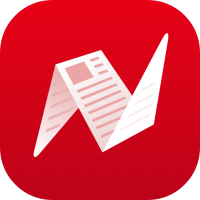 This is original content from NewsBreak's Creator Program. Join today to publish and share your own content.