NEW ORLEANS, LA - Since COVID-19 public health restrictions have been dialed down, the Delgado Community College's faculty and staff have returned to the campus to resume activities, and classes for the fall semester are now open for registration.
Delgado chancellor, Larissa Littleton-Steib said, "Delgado is now open, our offices are fully staffed, and our faculty is ready to teach students face-to-face this fall—in addition to offering the convenience of online and virtual classes."
"The past 16 months have been difficult for many students and potential students who are more comfortable in the traditional on-campus environment. We would like everyone to know that Delgado welcomes you back to campus for the fall semester," she added.
All Louisiana residents will get the same low tuition price, which is just over $2,000 per semester for a full-time, 12-credit-hour load, which is $170 per credit hour. Among the SACSCOC accredited higher education institutions in the New Orleans region, Delgado provides the lowest tuition and fees (see chart here.
Delgado also provides a 15% discount for students registering in the City Park Campus during special registrations events on last July 10 and 14. More benefits are also available, such as the college's laptop computer loaner program for students who do not have access to a computer at home and free parking on campus.
Steib added, "Through this pandemic, the focus has always been for Delgado to adapt as needed to safeguard the health of our students, faculty, and staff, while simultaneously ensuring operational continuity for our programs and services. We ask that everyone continue to use our daily COVID-19 health check online, and to get tested for the virus," she said.
Delgado education is affordable for people based in New Orleans and Delgado credits are transferable to other 4-year institutions in Louisiana and other states. Delgado's career certifications are also recognized across and outside the state of Louisiana.
To enroll, visit the Delgado website, www.dcc.edu, or contact the Admissions Office at 504-671-5012 or 1-855-215-8247, or by email at delgadoadmissions@dcc.edu.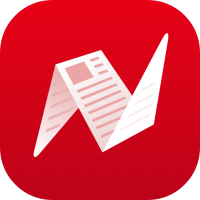 This is original content from NewsBreak's Creator Program. Join today to publish and share your own content.