New Orleans, LA - New Orleans Center for Creative Arts, abbreviated as NOCCA, announced that it will hold a stand-up comedy class with comic Lauren Malara on Wednesday, July 21, from 7.00 p.m. to 9.00 p.m.
The event, billed as Stand Up Comedy With Lauren Malara will be held at the 5 Press Galery, located at 5 Homer Plessy Way, New Orleans, La.
This workshop will set as the preparation for a successful stand-up debut. This two-hour, in-person workshop will allow students to learn about joke structure, performance techniques, and what to expect at your first open-mic stand-up comedy. The participant will also be able to generate their three minutes of original stand-up material.
Enrollment for this class will be limited to adults 18 and over. There will be a minimum number of students who must enroll in this class, so if students enroll than are necessary, the course will be cancelled with a refund.
The instructor, Lauren Malara, is a proud NOCCA alumnus and current NOCCA faculty member with an acting degree from The Theatre School at Depaul University.
Previously, Lauren has taught and performed with the famed Second City Theatricals. She also has been acted as Training Center Manager of ComedySportz, based in Chicago. In 2017, she was crowned as "The Funniest Person in New Orleans."
This class is hosted by The NOCCA Institute, NOCCA's nonprofit support, and advocacy organization. The proceeds of this class are arrays of programs for NOCCA students, faculty, and the community.
NOCCA is the regional, pre-professional arts training center for high school students in Louisiana. It was opened in 1973 as a professional arts training center for secondary school-age children.
Link for Stand Up Comedy Class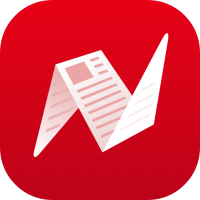 This is original content from NewsBreak's Creator Program. Join today to publish and share your own content.