NEW ORLEANS - Douglas Williams, Jr. the Special Agent in Charge, or SAC of FBI New Orleans has announced, that the 2020 FBI Director's Community Leadership Award is presented to Aaron Ahlquist.
Aaron Ahlquist is the Director of Community Engagement for the Anti-Defamation League (ADL) South Region. Previously in 2017, he served as Regional Director. He is also a co-chair of the Jewish Federation of Greater New Orleans Security Committee. Ahlquist is outstanding in leading community outreach, involvement, and improvement, and is a valuable and appreciated personnel to the FBI New Orleans Division (FBI NO).
Since Ahlquist and his family moved to New Orleans in 2004, he has been combatting antisemitism, and all kinds of hatred and bigotry through incident response, community engagement, and legislative policy work for the ADL Southern Division's 11 states.
Ahlquist is also an active member of FBI NO's Multicultural Engagement Council and Civil Rights Working Group and is working on a joint innovative outreach strategy with the FBI to reach underrepresented groups in Louisiana, which include the LGBTQ+, Latino, Jewish, and African American communities, to educate the public, build trust and develop stronger ties to the community, also to prevent hate and extremist crimes. Despite the pandemic and civil unrest across the nation, Ahlquist has maintained consistent communication and continuously supported FBI NO's commitment in keeping the people of Louisiana safe.
FBI NO SAC Williams said, "Mr. Ahlquist's tireless efforts demonstrate his commitment to help strengthen the relationship between the FBI and the communities we serve. The FBI is proud to recognize his work and continued partnership."
Aaron Ahlquist was formally presented with the 2020 Director's Community Leadership Award Nominee by FBI NO SAC Douglas Williams, Jr., Assistant Special Agent in Charge Vanessa Tibbits, and Community Outreach Specialist Lori Chauvin at the FBI NO Field Office on Wednesday, July 14, 2021.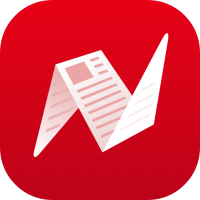 This is original content from NewsBreak's Creator Program. Join today to publish and share your own content.