NEW ORLEANS, LA — The National WWII Museum welcomes Dr. Michael Greenberg and Jeremy Collins to a discussion titled "Tables Turned on Them: Jews Guarding Nazi POWs Held in the United States".
The discussion will highlight a group of Jewish soldiers tasked by the US Army to guard German POWs and re-educate them before they were returned to Germany.
During the extermination of 6 million Jews by Nazi Germany and its accomplices, the US Army had Jewish soldiers who assisted in healing, guarding, and re-educating some of the 400,000 prisoners of war (POW) from German, scattered throughout the US.
The participation of the Jewish GIs at the camps and their contribution in preparing German POWs for their return to a postwar democratic Germany has never gotten much attention. How these Jewish soldiers prepared themselves to face the German POWs, some of whom are hardened Nazi members, are mostly unknown.
Greenberg, a Ph.D. in Chemistry and a retired food scientist, holds over 60 US patents and has authored a number of peer-reviewed publications and book chapters in technical books.
He is the founder of Imagetripping LLC, a company that offers technical consultancy for the food industry, travel photography services, and book publishing and promotion. Greenberg's father was one of the men who served in the German POW camp.
Meanwhile, Collins is a contributor to the Museum that oversees the making, planning, marketing, and execution of the Museum's marquee public programs, which include distinguished lectures, symposia, book launches, and the annual International Conference on World War II.
He is a member of the Institute for the Study of War and Democracy and provides public programming for Museum visitors, both physical and digital.
Both will revisit the historical event that took place 75 years ago on July 21, 2021, at 11 a.m. To register, click here.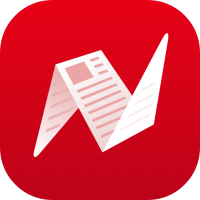 This is original content from NewsBreak's Creator Program. Join today to publish and share your own content.