NEW ORLEANS, LA — Mary Niall Mitchell, a history professor at the University of New Orleans, is working with New Orleans public school teachers, museum directors, and other community leaders to create a K-12 curriculum based on the Freedom on the Move's (FOTM) database of advertisements seeking runaway enslaved people.
Mitchell is the lead historian of the digital database, which is the biggest digital collection of newspaper advertisements for people escaping slavery from North America. The advertisements, which were used to document the lives of those people escaping slavery, were published by enslavers in the 18th- and 19th-century.
According to FOTM historians, the purpose of this public engagement history pilot program is to take learning "into the streets, to help students engage with the histories of enslaved people that can be tied to both the environment and the particular topography of the city of New Orleans and its environs."
In May, FOTM received a total grant of nearly $150,000 to create a pilot program that could be replicated nationally from the National Historical Publications and Records Commission. The grant is administered by UNO's Midlo Center and Mitchell, who is the director of the Midlo Center for New Orleans Study said the pilot engagement program is a $300,000 project with cost-sharing from UNO and its partners.
Professional development training will kick off the pilot program in the fall of 2021. Very little information about the enslaved Africans and African American people has been preserved and the project will allow students and their teachers to engage with the FOTM databases and the stories of the enslaved people in them.
Mitchell said, "It is hard to know how many of them succeeded, but because they ran we have these advertisements that describe them and tell something of their personal stories—what their personalities were like, what skills they had, their physical features, health or disabilities, recent histories of sale, family ties. They are truly remarkable documents. And there are thousands of them."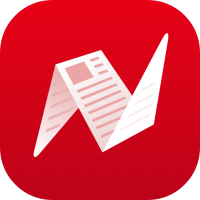 This is original content from NewsBreak's Creator Program. Join today to publish and share your own content.