Xavier University of New Orleans alumni Bernard Griffith will be inducted into the Greater New Orleans Sports Hall of Fame.
The Washington, D.C., native directed the Purple Knights of St Augustine High School for 18 seasons, winning one national championship back in 1995 and three Louisiana High School Athletic Association State titles in 1992,1995, and 1999.
That's why he is set for induction into the 2021 Class of the Allstate Sugar Bowl Greater New Orleans Sports Hall of Fame. Griffith will be inducted on Saturday, July 24 in New Orleans.
"Coach Griff," as his players usually call him, graduated from Xavier University of Louisiana in 1971. He joined the Gold Rush as a transfer from Kansas State back in 1967.
Griffith was an assistant coach at St. Aug, when head coach Watson Jones directed the Purple Knights to a perfect 35-0 mark and the 1983 State Championship. Then in 1987, he became head coach at St. Aug and continued the school's tradition of success, amassing a won-loss record of 491-127, a winning percentage of 79.4.
Griffith also coached at Xavier back in the 1976-77 and 1977-78 seasons. He went 56-of-67 games as head coach in his tenure as he replaced Harold Hunter after 11 games in the '76-77 season.
Griffith also coached other schools, from Sarah Reed High School (three years), at Dillard University (head coach, 2011-15), and with the Dallas Mavericks (assistant coach, 2005-07). He also served as athletic director at Landry High, Sophie B. Wright High, and SUNO (2017-20).
Coach Griff, who won 13 Catholic League titles, including 11 in a row, had some decorated players. Players like Torrey Andrews (Rice), Pointer Williams (Tulane), Hollis Price (Oklahoma), and Kerry Kittles (Villanova). The "star system" was never part of the "Griffith Plan."
"He always stressed the team concept. No one was bigger than the collective," said Kittles, a 2014 inductee into the Greater New Orleans Sports Hall of Fame. "He was demanding of everyone and was always big on working hard to achieve. If you didn't, you suffered the consequences. You didn't want to suffer Coach Griff's consequences."
As a coach, Griffith was inspired by Bob Hopkins, his coach at Xavier. Hopkins' influence on him was emphasizing position-less basketball, which means everyone should play every position.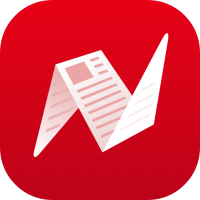 This is original content from NewsBreak's Creator Program. Join today to publish and share your own content.