NEW ORLEANS, LA — A New Orleans Saints punter Blake Gillikin returns to New Orleans for his second season in the NFL. He said that his second season would be exciting since he learned from the veteran punter Thomas Morstead, released after the 2020 season.
"Coming in as a rookie and having a veteran like that really teaches you how to be a professional," Gillikin said during his Saints Minicamp interview with local media.
"Not only on the field but in life, off the field and in the community. Spending a year with Thomas (Morstead) was invaluable to me. Just learning so much from him. Spending a full year with him, practicing with him every day, lifting with him every day was just stuff that I've learned will take me throughout my career and throughout my life. Trying to replace a guy like that comes down to just trying to focus on myself. I take that every day into what I do and try to be as repeatable as he was," added Gillikin.
Morstead had very high praise for the 6-foot-2, 196-pound punter. He praised Gillikin for his ability as a player, and the former SMU Mustang hopes that his advice helps the young player.
"I think and hope that he's had a good experience, training alongside me and competing with me. I've tried to give him help and information and experiences that I've learned from because people did that for me when I was a young player. So it's a little bit of a trick bag when you're competing with somebody to do that, but it's just kind of the way I always promised myself I would do it when I was in this situation, so it's been good," Morstead said in an interview during the 2020 season.
Gillikin has grown up with a ton of competitiveness after last season. Now, the Atlanta native embraces the competition against rookie punter Nolan Cooney in this training camp, while also looking to pass on the valuable insight and techniques he learned from Morstead last season.
"Competition brings out the best in you, so punting alongside Nolan has been great. Having another guy to bounce ideas off of, feed into, kind of like how Thomas fed into me with a little less experience behind that. I'm just trying to help him out as much as I can. Give him as much as I learned last year and give that back to him. It's been great having him here and looking forward to future competition also," told Gillikin.
Cooney signed with New Orleans as an undrafted free agent out of Syracuse after the 2021 NFL Draft. In 2020, Cooney averaged 44.8 yards per punt, which ranked 15th in the nation and the best in Syracuse history.
Both Gillikin and Cooney will compete for the vacant punter position this year. They will also supplant both kicker Will Lutz and long snapper Zach Wood on the Saints' special team.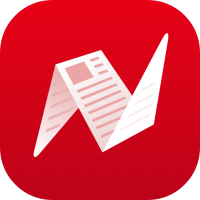 This is original content from NewsBreak's Creator Program. Join today to publish and share your own content.