NEW ORLEANS, LA — The New Orleans JCC, a part of Greater New Orleans Jewish Community Center, launches its mobile application. Here are the steps to use it.
The first thing to do is to have an Online Member Services. This portal, abbreviated to OLS, allows users to access important information about users' accounts, including past purchases and program registrations.
With these services, users can update their contact information, pull attendance reports, make payments and update payment information. Users can now also use OLS to book their time at the J for the following:
Reserve a lane for lap swimming
Book time to play Pickleball
Reserve a spot in a group executive class
Visitors may book all reservations at 6:00 a.m. and three days in advance. To join Online Member Services, please visit https://hdc-p-ols.spectrumng.net/jccneworleans/Members/ForgotPassword.aspx.
Please note that OLS works best on a desktop or laptop. Nonetheless, the members can now access it on mobile devices by downloading the New Orleans JCC application .
This application provides a more user-friendly experience when not using OLS on desktop computers. Find the app by searching" New Orleans JCC" in the Apple App Store or Google Play Store and download.
To use the app, log in with the same credentials to access Online Member Services on the JCC website.
If you do not have credentials:
Click the link in the description above.
Enter the email associated with your membership.
Verify your identity with your date of birth, member number or scan card number.
Retrieve your temporary password via email and follow the instructions.
The app's main navigation allows you to browse and book group exercise classes and register for programs. You can also reserve time for activities, such as pickleball and lap swimming.
Then, select "Classes" to browse all available group exercise classes for Gold members in Uptown New Orleans,and in Metairie. Users can utilize "Bookings" to schedule activities in Uptown, such as lap swimming, fitness orientations and Pickleball.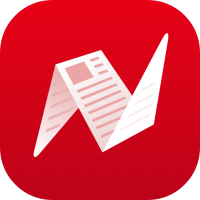 This is original content from NewsBreak's Creator Program. Join today to publish and share your own content.