NEW ORLEANS, LA —The New Orleans metropolitan area is home to 1.2 million people. It is situated between the Mexican Gulf coast and the Mississippi River, and almost half the area is below sea level.
The region is prone to heavy storms and hurricanes, such as Hurricane Katrina in 2005. These natural disasters occurred in the nearby Gulf of Mexico every year, which can sweep inland and often causing flooding, damage, and loss of life.
In New Orleans, flooding can happen anytime, but June, July & August are our rainiest months. When there's a flood risk, the National Weather Service issues alerts.
New Orleans has extensive defenses against flooding, made up of 350 miles of floodgates and levees. A levee is a barrier or wall usually made of earth and often running parallel to a river. These levees are designed to hold back rising waters in stormy weather.
When the flood defenses fail, you need to prepare your home and neighborhood before a storm. These steps can help reduce potential damage:
First, Understand your flood risk since certain parts of the city are more likely to flood. Ensure your property, since it's essential to have the right coverage. Besides, homeowners' and renters' insurance usually doesn't cover flood damage. Then, clean your property and streets, such as removing debris from gutters and downspouts, clear waste from basins, bring the furniture inside and move possessions to your highest floor.
During a flood, you need to do these steps. Avoid floodwaters and move to higher ground, don't walk or drive through it. Also, move your vehicles to higher ground, and if water rises around, abandon the car immediately because parking restrictions will go back into effect two hours after flooding has ended. You also need to call 911 to report street flooding and emergencies while also avoid contact with electricity.
After a flood, you cannot return home unless authorities say it is safe. You also need to be aware of areas where floodwaters have receded and watch out for debris. You also need to stay away from standing water since underground and downed power lines might electrically charge it. Most importantly, during this situation, take pictures for insurance purposes.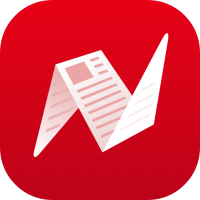 This is original content from NewsBreak's Creator Program. Join today to publish and share your own content.