NEW ORLEANS, LA— New Orleans isn't exactly known for its coffee stalls, but its independent coffee shop scene has thrived in recent years, beginning with the arrival of third-wave shops in the 2010s.
Many neighborhood shops had become increasingly important to their communities last year. Some shops offer free resources like community printers or a community fridge.
Some roast their beans, like French Truck and Congregation, and there are those which utilize locally-roasted brands to make inventive specialty drinks. The events that happened in 2020 led to many shops expanding their offerings, from pantry staples to produce boxes to delivery.
Here are the three best coffee stalls in New Orleans.
1. Spitfire Coffee
Spitfire Coffee was opened in 2013 as one of the first specialty coffee shops in New Orleans. Since then, several specialty coffee shops have spread across town.
This shop is located on New Orleans' French Quarter, at 627 Saint Peter, St. It is open every day from 9.00 a.m. to 4.00 p.m., pending information during the Independence Day holidays. For further can call the shop at (225) 384-0655.
The shop's signature drinks are varied. You can choose four menus from $4.25 to $6.50.
Besides those, the shop also serves various coffee-based beverages from $3.00 to $4.50. On few occasions, the shop will also sell plant-based breakfast.
2. French Truck Coffee
French Truck Coffee is a craft coffee roaster in the heart of New Orleans. Visit the shop for a fantastic cup of coffee, cold brew or espresso, ranging from $12.50 to $22.00. Various merchandise is also available in the shop.
The shop is located at 217 Chartres St. and opens from 7.00 a.m. to 6.00 p.m. during weekdays and 8.00 a.m. to 6.00 p.m. during weekends. For further info, you can call the shop at (504) 565-7385.
3. Revelator Coffee New Orleans
The Revelator Coffee is located at 637 Tchoupitoulas St. It is open from 7.00 a.m. to 6.00 p.m. every day.
The shop serves coffees and other beverages, ranged from 10 oz. of drip coffee for $3.25 to 10 oz. of chai for $5.00. It also sold foods at an undisclosed price.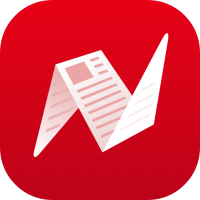 This is original content from NewsBreak's Creator Program. Join today to publish and share your own content.