NEW ORLEANS, LA — Teyonna Lofton, a Chicago native and a first-year student at the University of New Orleans, is an activist whose voice has led her to be a part of the NBA committee to select the Kareem Abdul-Jabbar Social Justice Champion.
As the youngest of six children, Teyonna Lofton loves to talk and was often boisterous, loud and inevitably got into plenty of trouble with teachers who considered her a "disruption", Lofton said.
"I always got in trouble just for talking," said Lofton. "I just liked to talk. I didn't understand then why it was a problem."
Soon enough a high school mentor helped Lofton take her passion for speech and create a positive image as a public speaker, according to Lofton, who is currently in her first semester. Lofton said that she had not chosen a major, but was looking into communications and helping people with great interest.
"She sat me down and told me that I have leadership skills and that people watch me," said Lofton, a high school honors graduate. "As I got older, I saw how it wasn't just about me … that my friends would see and know that they could do so much more just like me."
Since then, Lofton was chosen to speak at school assemblies, give school tours and engage with school administrators regarding a variety of issues on behalf of her peers.
This year, Lofton was on the seven-person committee that selected the inaugural recipient of the NBA Kareem Abdul-Jabbar Social Justice Champion award, a new annual honor that will recognize a current NBA player for pursuing social justice and upholding the league's decades-long values of equality, respect and inclusion.
"I was very happy to have my voice and vote for one of the NBA players for this award," Lofton said. "It was really nice to hear about the things they were doing in their communities and everything."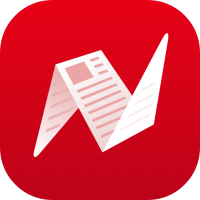 This is original content from NewsBreak's Creator Program. Join today to publish and share your own content.