NEW ORLEANS, LA — New Orleans is known for its distinctive music and its annual celebrations and festivals, like the Mardi Gras celebration.
New Orleans has different kinds of museums for visitors or locals to visit and learn about art and culture, and here is our list of the five must-see museums while in New Orleans:
Location: 945 Magazine Street, New Orleans, LA 70130-3813
One of the top-rated tourist destinations, the National WWII Museums will give you a way to experience World War II. The museum will offer exhibits, collections of artifacts, and first-person oral histories.
"spent--no, enjoyed--over six hours here, and will definitely come back for more. The movie is a must-do not miss it. I expected more about specific battles, etc., but, with the exception of the D Day exhibit, it tended to focus more on the people--both in service and at home--and their lives, attitudes. The restored airplane exhibit is really impressive." – 1RB on TripAdvisor.
Operation hours: Monday-Friday 9 a.m. – 5 p.m.
2. Blaine Kern's Mardi Gras World
Location: 1380 Port of New Orleans Pl, New Orleans, LA 70130-1805
This museum will show how Mardi Gras is made and offer visitors a closer look at Mardi Gras' floats and sculptures. Buy tickets via their website.
"What a great place to visit! The fabrication of these beautiful floats is a marvel to see! Everyone in our family (young to older) was impressed and in awe of the designs! Definitely a must-see!" – Britt on TripAdvisor
Operation hours: Monday-Sunday 9.30 a.m. – 4.30 p.m.
3. New Orleans Pharmacy Museum
Location: 514 Chartres St, New Orleans, LA 70130-2110
The unique museum will display various cures for anything and even voodoo potions and other unusual medicines.
"This was a must for one of the travelers. It is one of the oldest pharmacies in the United States. It has an interesting dark history as we learned on the Voodoo, Ghost Tour. It has 2 floors of all sorts of medicine and medicinal objects. It also has a very pretty courtyard." – Chelly55 on TripAdvisor.
Operation hours: Wednesday-Saturday 12 p.m. – 5 p.m.
4. The Sydney and Walda Besthoff Sculpture Garden at NOMA
Location: 1 Collins C. Diboll Circle, City Park, New Orleans, LA 70124
The New Orleans Museum of Art does offer not only indoor exhibitions but also a garden filled with the Besthoff Sculptures.
"The only thing that we can say is – wow! We very much enjoyed the sculptures on display in this garden, but we were most impressed with the natural beauty surrounding this place. We enjoyed the trails, the streams, the bridges, and the Spanish moss trees. We really haven't visited any place quite like it. This is a great place to spend a few hours with family and friends. Highly recommend!" – WorldTravelers1999 on TripAdvisor.
Operation hours: Monday-Sunday (sculpture garden), summer hours (April-October) 10 a.m. – 6 p.m., and winter hours (October-March) 10 a.m. – 5 p.m.
Location: 1 Collins Diboll Cir, New Orleans, LA 70124-4605
New Orleans Museum of Art is New Orleans' oldest fine arts institution with a permanent collection of more than 40,000 arts and has been growing since 1912. Plan your visit and discover various arts, visit, https://noma.org
"The museum was laid our simple and elegant with a very wide variety of art from Italy's baroque art all the way to Louisiana art, French and Japanese also. We truly enjoyed it and if you are military admission is free in the summer. Thank you." – 1991KEB on TripAdvisor
Operation hours: Tuesday-Thursday 10 a.m. – 6 p.m., Friday 10 a.m. – 9 p.m., Saturday 10 a.m. – 5 p.m., and Sunday 11 a.m. – 5 p.m.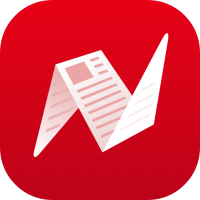 This is original content from NewsBreak's Creator Program. Join today to publish and share your own content.