NEW ORLEANS, LA — The Ogden Museum of Southern Art is holding an exhibition called "Outside In, Improvisations of Space The Ceramic Work of MaPó Kinnord". The exhibition started on March 6 and will end on July 18, 2021, at Ogden Museum of Southern Art, 925 Camp St. New Orleans.
The exhibition combines the works from MaPó Kinnord's lifetime career to show her practice in the clay medium. Allowing herself to be led by the material, she finds her greatest joy in the physical act of creation.
"I work with clay because I love the physical interaction with the material," she explains. "My current work embodies the technical challenges and creative dynamic of improvisation." Her clay works can be considered three-dimensional drawings in space, and represent the physical evidence of her creation.
The ceramic work of MaPó Kinnord is not far from the act of improvisation and space and form exploration. Kinnord's works in clay extends the traditional boundaries of the medium by technical mastery and offhanded experimentation. In her studio, she forces the potentials of clay and her imagination. She pushes the clay's malleability and strength to the edge as shown in her many large-scale sculptures. She challenges the basic definition of ceramic art by combining assemblage, collage, light, drawing and painting into her works.
MaPó Kinnord is a Cleveland, Ohio native. The first ceramic training she got is at a school on Magnolia, Cleveland's Quaker-founded alternative high school. She has been through several internships with production potters before receiving her Bachelor of Fine Arts from the Massachusetts College of Art in 1984. Before arriving in New Orleans in 1995, she got a Master of Fine Arts degree from Ohio State University in 1994.
Kinnord is now an Associate Professor of Art at Xavier University. She has taught many workshops in Matsue, Japan, Haystack Mountain School of Crafts in Maine, and the Penland School of Craft in North Carolina. She also has done extensive research on the traditional art of Ghana, producing video documentation of the traditional pottery, kiln building and ceramic architecture of West Africa. In addition, her "Contemplative Clay Project" is exploring clay-working as a meditative practice.
Her works on this year's Outside In highlight the narrative elements of her work, making intimate landscapes to comment on history, culture, identity, spirituality and social issues.
Visit this link for the schedule of the museum as well as the ticket fee.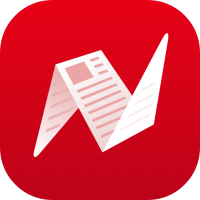 This is original content from NewsBreak's Creator Program. Join today to publish and share your own content.