NEW ORLEANS, LA — BUILT examines the different ways artists in the American South explored the force of sculptural form using works from the Ogden Museum of Southern Art's permanent collection.
Sculptural art, unlike two-dimensional art like painting, sketching and photography, uses three coordinates and exists in the same space as our body. As a result, the viewer's experience of the sculptural pieces differs from that of a two-dimensional one. Sculptural art, unlike pictorial art, emerges from the floor, wall or ceiling to occupy the same space as the observer. Although it is still counted as a visual art form, the audience has a stronger tactile contact with the pieces.
Scale, proportion, shape, form, space, color and texture are used by the artists in this show to communicate their own views of Euclidean space. While pushing the boundaries of their profession and carrying on traditions, these artists work in a variety of mediums and with various degrees of representation. 
Some artists make purely non-objective objects, while others produce gestural improvisations and figurative representations. Traditional sculpting media such as bronze, wood and clay are used. However, there are some who also experiment with novel materials, including hydrostone, CelluClay, vacuum-formed plastic and neon. The utilization of materials also varies, from natural materials like crepe myrtle branches or palm bracts to discovered objects like inner tubes or scrap metal. There are even two painters who use sculptural elements in their paintings to engage the third dimension and enrich their pieces' narratives.
Whether they are working with papier-mâché, iron or light, all of these artists are articulating form and building volume. They are all, in essence, drawing in space.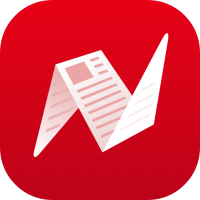 This is original content from NewsBreak's Creator Program. Join today to publish and share your own content.