NEW ORLEANS, LA — On June 23, 2021, New Orleans Police Department or NOPD has announced that it will hold a friendly competition for the youth and police officers. The Police Activity League or PAL, partnering with Inspire NOLA Charter School, will host the "Hoopin' with NOPD", a basketball games series for this summer. This year's Hoopin' with NOPD will be the first NOPD PAL's event since the pandemic emerges in 2020.
The first series of games will start on Friday, July 2, 2021 at 6 p.m. at Edna Karr High School, 4400 General Mayer Avenue. The series will end on Wednesday, July 28, 2021. This event aims at youth between the age of 12 to 17 and for both male and female. The participants should be accompanied with parents or guardian in the registration process.
Back on September 9, 2019, the NOPD PAL program was finally relaunched under the leadership of Superintendent Shaun Ferguson. The program aims to support and encourage the youth in the community while bonding a positive relationship with police officers.
Jerry Baldwin, the Community Engagement Officer and NOPD PAL Organizer states that the event will be a great way to improve community relations. "NOPD PAL is excited to participate in the basketball games. This is a great opportunity for the youth to have positive interactions with police officers in an enjoyable environment," said Baldwin.
The program will be on July 2, 7 and 9, 2021, before a break period and then continue on July 21, 23 and 28, 2021. For any further information, contact NOPD's Community Engagement Office at 504-658-5590.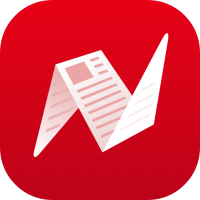 This is original content from NewsBreak's Creator Program. Join today to publish and share your own content.