NEW ORLEANS, LA — Perry Hawxhurst, a senior majoring in exercise physiology at the University of New Orleans, captured the national media's attention after one of his wrestling moves became a social media sensation with more than 8 million views.
The video was shown on ESPN SportsCenter and local media outlets, among others.
"I can be larger than life in the ring when I have to act," Hawxhurst said. "But, in person I really don't like to be too braggy or over the top."
Outside the stage, Hawxhurst is well-mannered and blushed when asked about the national attention he garnered last year for a viral wrestling stunt video.
"I knew it was going to be big, but I didn't expect it to be as big as it was," Hawxhurst said. "It was on all over the place … I had people coming up to me saying, 'Hey man, this is you!'"
As part of a benefit show produced by his father's training facility, Wildkat Sports, Hawxhurst jumped from the second story of the Esplanade Mall in Kenner into a wrestling ring during a match.
"I am a trained stuntman, not only that, I'm a professional wrestler and my dad has also been doing stunts since 2007. I would not advise anybody to do that without proper training and I had proper training," Hawxhurst said, acknowledging the stunt and quickly warning anyone not to attempt it.
The benefit wrestling match happened a month before the pandemic hit last year, before the ensuing lockdowns, and drew hundreds to the Kenner mall.
Hawxhurst competed as a varsity wrestler during his time at Grace King High School in Metairie and is a former state wrestling champion. "Watching my dad, who has been a wrestler since before I was born, was the coolest thing in the world. He's basically my hero," Hawxhurst said. "Since I was young I've always wanted to be a professional wrestler."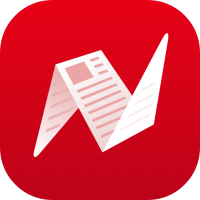 This is original content from NewsBreak's Creator Program. Join today to publish and share your own content.