NEW ORLEANS, LA — On June 21, 2021 United States Attorney Duane A. Evans announced that Taurus Russell, a/k/a "Scrappy" (44), of New Orleans, pleaded guilty to a three-count Superseding Bill of Information.
Russell is charged in Count 1 with conspiring to distribute and possessing with the purpose to distribute 500 grams or more of a mixture or substance containing a detectable amount of cocaine hydrochloride, in violation of Title 21, United States Code, Sections 841(a)(1), (b)(1)(B), and 846. Russell is charged in Counts 2 and 3 with using communication facilities to aid in the commission of a drug trafficking crime in violation of Title 21, United States Code, Section 843. (b).
Russell allegedly collaborated with other members of a narcotics trafficking group to distribute and possess cocaine hydrochloride and cocaine base with the purpose to distribute. Additionally, Russell facilitated the distribution and possession with the intent to distribute cocaine base through the use of a communication facility, the telephone.
Russell will be sentenced by United States District Court Judge Susie Morgan on October 13, 2021. Russell faces a mandatory minimum penalty of five years in prison, a maximum sentence of forty years, a fine of up to $5,000,000.00, at least four years of supervised release, and an obligatory special assessment charge of $100.00 on Count 1. For Counts 2 and 3, RUSSELL faces a potential sentence of four years in prison, a fine of up to $250,000.00, a year of supervised release, and a $100.00 obligatory special assessment charge.
This case is being prosecuted as part of the federal, state and local collaboration known as Project Safe Neighborhoods (PSN), which serves as the centerpiece of the Department of Justice's violent crime reduction efforts. PSN is a research-based program that has been shown to effectively reduce violent crime.
PSN brings together a diverse range of stakeholders to identify the community's most pressing violent crime concerns and develop comprehensive solutions to address them. PSN implements this policy by concentrating enforcement efforts on the most violent offenders and collaborating with community-based prevention and rehabilitation initiatives to achieve long-term crime reductions.
The Drug Enforcement Administration and the Jefferson Parish Sheriff's Office investigated the case. Brittany Reed of the United States Attorney's Office's Violent Crime/Strike Force Unit is prosecuting this case.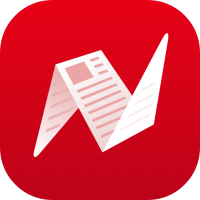 This is original content from NewsBreak's Creator Program. Join today to publish and share your own content.