NEW ORLEANS, LA — Ian Book, the New Orleans Saints rookie quarterback is getting confidence in himself and the Saints while he is about to enter the training camp.
"I want to be able to throw every route in this playbook, but at the end of the day, a lot of routes are the same in football," Book said during his Saints Minicamp interview with local media. "There's only so many things you can do, but I just want to get really good at the ones that are the bread and butter for this organization that they run a lot. I just want to be able to throw them all and feel confident going into training camp."
Ian Book was the Fighting Irish player for four years. He was also the winningest quarterback in Notre Dame School history with a total of 30 wins. Book was also a team captain who brought his team to a 10-2 record in 2020, ranked fifth in the final Associated Press poll. Ian Book was selected by the Saints with the 133rd in the fourth round of overall pick in the 2021 NFL Draft.
"It's been a dream come true to be out here," Book said. "Just adapting, trying to be a sponge and learn as much as I can… Even just this quarterback group with Jameis (Winston), Taysom (Hill) and Trevor (Siemian). I've grown up seeing all of them play before and just to be in the room with them. It's a special group of guys that are really helping me learn."
Taysom Hill, the Saints quarterback also shared his thought and view on Ian Book's performance in Minicamp.
"I like him," Hill said. "I think Ian, he came in here with the right mind-set, the right approach, and he's eager to learn and eager to get on the field. Obviously, (he) played in an organization where he won a lot of football games, which is really important as you look at the legacy here in New Orleans, we've been winning a lot of football games, and we certainly don't want that to change. And that's the mindset. So I like him, I think he does some things really well. He's got good feet, throws a good ball, all that stuff, but I think he has a really good mind-set coming in here as a rookie.
For the first time in fifteen years, the Saints quarterback position has become an open competition after Drew Brees officially retired on March 14, 2021. Here's Brees's opinion about Ian Book.
"I'm sure he's got high expectations for the NFL," Brees said of Book in an interview at Notre Dame Day. "I think his skill set sure carries over. He's an athletic guy who can run and make plays with his legs. Obviously, he throws the ball very well so I think he's got a bright future... I think the first thing you see is just his heart, toughness and competitive drive…
"I actually had the chance to watch Notre Dame play quite a bit last year. Obviously that big win versus Clemson, I tuned in for the fourth quarter and the two overtimes. To watch the team come up with some really big wins and obviously to put themselves in a position to really make a run at it toward the end, obviously, Ian Book was a huge part of that and has been his whole career."
Ian Book has effectively replaced Drew Brees this offseason. Meanwhile, Drew Brees is now an official color commentator for Notre Dame Football on NBC.
"He just went to Notre Dame, he's going to be broadcasting there," Book said of Brees, "So I missed him by a season there, but would love to talk to him and obviously pick his brain about everything."
Coach Sean Payton admires Book's competitive attitude and his eagerness to win at the highest level. This was said on his Minicamp interview with local media.
"We spent a lot of time with him," Payton said of the pre-draft process. "The first thing you see is he's won a lot of games. (He's a) real good competitor. We liked a lot (about him). He's played in big games, played at a high level. We felt like it was right at the right time in the draft that would be good for us, and we're glad he was there."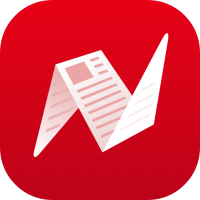 This is original content from NewsBreak's Creator Program. Join today to publish and share your own content.