NEW ORLEANS, LA — What unites everyone in New Orleans is the delicious food - from Crawfish Étouffée, Gumbo, Beignets, Creole, to Cajun - the list goes on.
Gumbo is a thick stew served over rice and made with a roux (a mixture of butter and flour) and a wide variety of ingredients such as celery, peppers, okra, onions chicken, sausage and/or seafood. Every family had perfected its own recipe, which leads to a heated debate on which one is the best.
Even though there were arguments on who got the best gumbo, gumbo actually brings New Orleans together, as queen of Creole cuisine, Chef Leah Chase, said, "There've been a lot of problems solved in that dining room over a bowl of gumbo."
The word étouffée (pronounced eh-too-fey) comes from the French word "to smother." The best way to describe this dish is a very thick stew, seasoned to perfection and chock full of delicious, plump crawfish (or shrimp) served over rice. The dish is quite similar to gumbo, but unlike gumbo, étouffée is often made with a 'blonde' roux, giving it a lighter color and very different flavor than gumbo.
Jambalaya is such a culinary staple in New Orleans and the word is used to describe so much more than food. The dish is comprised of a mix of meat–chicken, seafood or sausage, or all three!—peppers, onions, other vegetables, spices and rice combined in a variety of ways. No matter how you cooked it, Jambalaya becomes a flavorful and fundamental part of New Orleans cuisine.
Beignets were first introduced to the city by the French-Creole colonists in the eighteenth century. Beignets are famous for being a donut without the hole. This popular sweet treat is one of the city's most famous food staples that both locals and visitors savor all year long. Beignets are made with fried dough then covered with powdered sugar.
The name "king cake" comes from the Biblical story of the three kings who bring gifts to Baby Jesus. A blend of coffee cake and cinnamon roll, king cake is usually iced in yellow, green and purple—the colors of Mardi Gras—and it's frequently packed with fruit fillings and decadent cream cheeses.
A plastic king cake baby is usually hidden inside the cake. Whoever finds the plastic baby, must either bring the next cake or throw a party, thus creating unending food and fun.
New Orleans is also famous for its oysters and crawfish. Enjoy some crawfish boiled, sauteed, baked, or fried in different varieties and dishes. Don't forget to also enjoy some Gulf Oysters, fried, baked or chargrilled.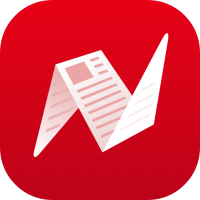 This is original content from NewsBreak's Creator Program. Join today to publish and share your own content.